Ookami Kodomo no Ame to Yuki (2012) Subtitle Indonesia
Film Ookami Kodomo no Ame to Yuki (2012) Subtitle Indonesia
Download Film Ookami Kodomo no Ame to Yuki (2012) Subtitle Indonesia. Kisah seorang gadis kuliahan bernama Hana, yang jatuh cinta dan menikahi 'seorang ookami', manusia serigala. Mereka punya 2 anak, Yuki yang lahir di saat hari bersalju, dan Ame yang lahir ketika turun Hujan.

Ketika si 'ookami' meninggal, Hana memutuskan untuk pergi ke tempat yang jauh dari keramaian, agar identitas anak mereka, yang juga 'seorang ookami' tidak diketahui orang banyak. Anime ini menceritakan tentang kisah usaha luar biasa seorang ibu dalam membesarkan anak-anaknya yang 'tidak biasa'



Credit: Neosubs Itu saja sinopsis singkat dari Movie Ookami Kodomo no Ame to Yuki (2012) Sub Indo yang baru saja ada di Movieku.org!
Score:
8.7
Duration: 1h 57min
Quality:
Bluray
Years: 2012
Download Ookami Kodomo no Ame to Yuki (2012) Subtitle Indonesia
Jika Link Google Drive 1 dan 2 Error atau minta izin, Silakan click disini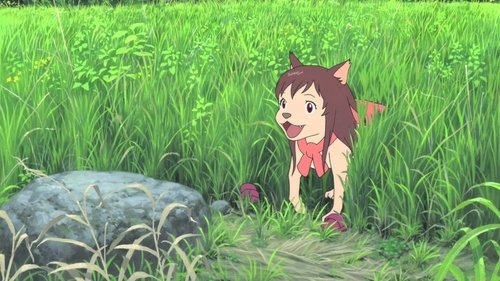 Jika terdapat link mati silakan click tulisan tulisan merah dibawah kotak download