The Three Musketeers (2011) Subtitle Indonesia
Film The Three Musketeers (2011) Subtitle Indonesia
Download Film The Three Musketeers (2011) Subtitle Indonesia. Athos (Matthew Macfadyen), Porthos (Ray Stevenson), dan Aramis (Luke Evans) adalah The Three Musketeers yang legendaris. Sayangnya, saat ini tiga pahlawan ini sedang dilanda nasib sial yang datang bertubi-tubi. Kalau tidak ada D'Artagnan (Logan Lerman), barangkali tiga pahlawan ini akan tinggal legenda saja.

D'Artagnan memang keras kepala. Ia tak mau menyerah. Ia ingin menjadi bagian dari The Musketeers yang selama ini jadi pahlawan di matanya. Keteguhan hati D'Artagnan pula yang akhirnya membuat Athos, Porthos, dan Aramis akhirnya bangkit. Apalagi saat ini Perancis sedang menghadapi ancaman besar. Kalau The Three Musketeers tak turun tangan, bisa jadi seluruh Eropa akan dilanda perang besar.

Mereka berempat harus menghentikan Richlieu (Christoph Waltz) yang jahat, berhadapan langsung dengan Buckingham (Orlando Bloom) dan Milady (Milla Jovovich) yang penuh tipu daya. Kalau empat pahlawan ini gagal maka tahta Perancis akan jatuh dan perang akan melanda seluruh benua Eropa. Mampukah keempat orang ini menjalankan misi berat ini? Itu saja sinopsis singkat dari Movie The Three Musketeers (2011) Sub Indo yang baru saja ada di Movieku.org!
Score:
5.7
Duration: 1h 50min
Quality:
Bluray
Years: 2011
Download The Three Musketeers (2011) Subtitle Indonesia
Jika Link Google Drive 1 dan 2 Error atau minta izin, Silakan click disini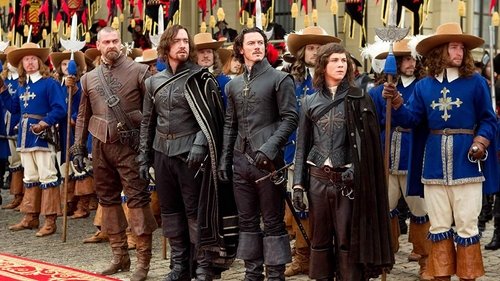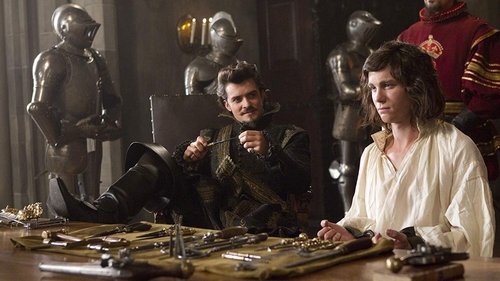 Jika terdapat link mati silakan click tulisan tulisan merah dibawah kotak download