The Pursuit of Happyness (2006) Subtitle Indonesia
Film The Pursuit of Happyness (2006) Subtitle Indonesia
Download Film The Pursuit of Happyness (2006) Subtitle Indonesia dengan berbagai resolusi dan terupdate. Film ini diangkat dari kisah nyata, yaitu perjalanan Chris Gardner dalam mengejar kesuksesan. Cerita film ini dimulai pada tahun 1981 di San Francisco, California. Linda dan Chris Gardner hidup di sebuah apartemen kecil bersama anak mereka yang berusia 5 tahun, Christopher.

Keluarga kecil ini mulai terpecah ketika mereka menyadari bahwa mereka tak mampu membayar sewa rumah dan tagihan-tagihan yang semakin menumpuk. Puncaknya, Linda pergi meninggalkan Chris dan pergi ke New York City. Awalnya ia hendak membawa serta Christopher, namun urung atas permintaan Chris.

Kemudian Chris memutuskan untuk berkarir sebagai pialang saham, karena terinspirasi oleh orang yang ditemuinya di jalan. Chris menerima tawaran magang tanpa dibayar, di sebuah perusahaan pialang Dean Witter Reynolds. Dalam masa tersebut, Chris mulai kehabisan uang.

Akhirnya ia diusir dari rumah sewanya dan menjadi tuna wisma. Kemiskinan dan ke-tunawisma-an ini semakin mendorong tekad Chris untuk menjalankan tugas dengan giat dan mendapatkan pekerjaan di Dean Witter Reynolds. Apakah Chris sanggup mendapat pekerjaan itu dan memperbaiki kehidupannya? Itu saja sinopsis dari Movie The Pursuit of Happyness (2006) Sub Indo.
Score:
8.0
Duration: 1h 57min
Quality:
Bluray
Years: 2006
Download The Pursuit of Happyness (2006) Subtitle Indonesia
Jika Link Google Drive 1 dan 2 Error atau minta izin, Silakan click disini
Yang ingin Request Film atau Tv-Series bisa click disini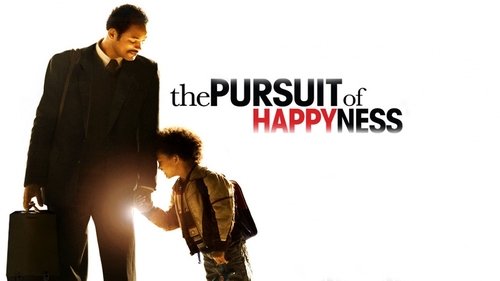 Jika terdapat link mati silakan click tulisan tulisan merah dibawah kotak download