The Last Emperor (1987) Subtitle Indonesia
Film The Last Emperor (1987) Subtitle Indonesia
Download Film The Last Emperor (1987) Subtitle Indonesia dengan berbagai resolusi dan terupdate. Otobiografi Pu Yi kaisar terakhir dari dinasati di Tiongkok yaitu Dinasti Qing. Dinasti Qing didirikan oleh bangsa Manchuria yg terkenal ahli dalam bidang memanah & menunggang kuda.

Pu Yi diangkat menjadi kaisar pada umur 2 tahun menggantikan pamannya Kaisar Guanxu yg meninggal pada 1908. Dipaksa turun tahta dalam sebuah revolusi yg dilakukan oleh Sun Yat Sen yg kemudian mendirikan Republik China Selatan.

Pu Yi dipuja dan didewakan semasa kecil sebagai Kaisar, diangkat menjadi penguasa Manchukuo negara boneka Jepang dengan gelar Kangde dan meninggal sebagai rakyat biasa pada masa pemerintahan Mau Zedong. Itu saja sinopsis dari Movie The Last Emperor (1987) Sub Indo.
Score:
7.8
Duration: 2h 43min
Quality:
Bluray
Years: 1987
Download The Last Emperor (1987) Subtitle Indonesia
Jika Link Google Drive 1 dan 2 Error atau minta izin, Silakan click disini
Yang ingin Request Film atau Tv-Series bisa click disini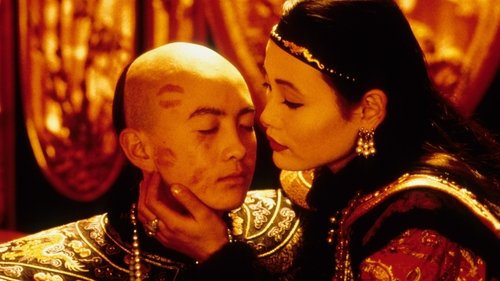 Jika terdapat link mati silakan click tulisan tulisan merah dibawah kotak download