The King of Fighters (2010) Subtitle Indonesia
Film The King of Fighters (2010) Subtitle Indonesia
Download Film The King of Fighters (2010) Subtitle Indonesia. Saat masih kecil Kyo Kusanagi (Sean Faris) hampir saja mati di tangan ayahnya sendiri. Ayah Kyo tak ingin putranya terpengaruh untuk menjadi seorang petarung. Sebagai akibat, Kyo mengalami koma. Saat terbangun, Kyo hanya merasakan kemarahan dan kebingungan namun itu belum seberapa karena Kyo bakal terlibat konflik yang berbuntut hancurnya dunia.

Rugal Bernstein (Ray Park) punya satu obsesi. Ia ingin menjadi petarung yang terbaik di seluruh dunia. Dalam menjalankan rencananya, Rugal tak pernah punya keraguan. Semua yang menghalangi jalannya harus dimusnahkan, dengan cara apa pun. Salah satu cara yang dilakukan Rugal adalah dengan menyelenggarakan turnamen bela diri yang dikenal sebagai King of Fighters.

Kini Kyo tak punya pilihan selain menghadapi Rugal dan menggagalkan semua rencana biadab Rugal. Kyo tak sendiri. Iori Yagami (Will Yun Lee) dan Mai Shiranui (Maggie Q) yang akan mendampingi Kyo menyelamatkan dunia. Di saat yang sama, FBI ternyata sudah mencium rencana Rugal dan mengirim Terry Bogard (David Leitch) untuk menyelidiki rencana Rugal ini. Itu saja sinopsis singkat dari Movie The King of Fighters (2010) Sub Indo yang baru saja ada di Movieku.org!
Score:
3.0
Duration: 1h 33min
Quality:
Bluray
Years: 2010
Download The King of Fighters (2010) Subtitle Indonesia
Jika Link Google Drive 1 dan 2 Error atau minta izin, Silakan click disini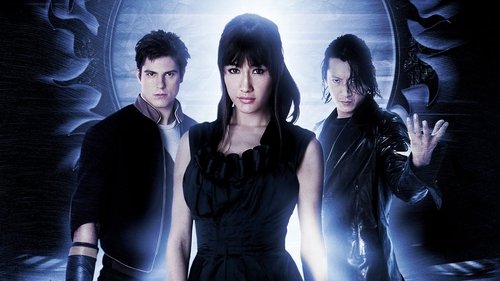 Jika terdapat link mati silakan click tulisan tulisan merah dibawah kotak download