The Invisible Guest (2016) Subtitle Indonesia
Film The Invisible Guest (2016) Subtitle Indonesia
Download Film The Invisible Guest (2016) Subtitle Indonesia. Adrian Doria (Mario Casas) merupakan pengusaha muda yang kaya dan sedang berada di puncak dari karirnya. Namun sayangnya, di tengah indahnya kehidupan, ia terlibat kasus kejahatan sebagai tersangka pembunuhan seorang wanita bernama Laura Vidal yang sebenarnya merupakan selingkuhannya sendiri.

Namun meskipun merupakan tersangka, Adrian terus memungkiri tuduhan-tuduhan yang diberikan kepadanya. Hal ini membuat Virginia Goodman (Ana Wagener) selaku pengacara yang disewa oleh pihak Adrian harus berpikir keras untuk dapat membebaskan kliennya tersebut.

Kasus kematian Laura memiliki hubungan dengan kasus menghilangnya seorang pemuda bernama Daniel Garrido. Konspirasi tentang menghilangnya Daniel dan tertuduhnya Adrian sebagai pembunuh Laura kemudian membawa Adrian dan Virginia kepada spekulasi tentang orangtua Daniel sebagai dalang dibalik semua ini. Itu saja sinopsis singkat dari Movie The Invisible Guest (2016) Sub Indo yang baru saja ada di Movieku.org!
Score:
8.1
Duration: 1h 46min
Quality:
Bluray
Years: 2016
Download The Invisible Guest (2016) Subtitle Indonesia
Jika Link Google Drive 1 dan 2 Error atau minta izin, Silakan click disini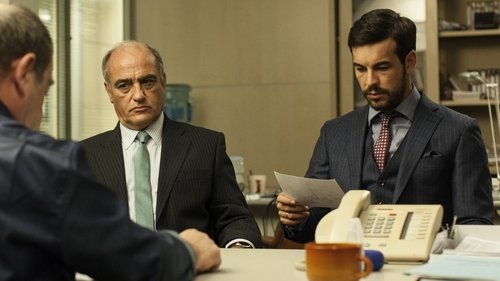 Jika terdapat link mati silakan click tulisan tulisan merah dibawah link download