The Founder (2016) Subtitle Indonesia
Film The Founder (2016) Subtitle Indonesia
Download Film The Founder (2016) Subtitle Indonesia dengan berbagai resolusi dan terupdate. Menceritakan kisah nyata tentang bagaimana Ray Kroc (Michael Keaton), seorang salesman asal Illinois, bertemu dengan Mac dan Dick McDonald, yang menjalankan usaha burger pada tahun 1950an di California Selatan.

Kroc terkesan dengan kecepatan dari sepasang saudara ini dalam membuat makanan dan melihat potensial waralaba di dalamnya. Ia mengarahkan dirinya ke dalam posisi yang memungkinkan untuk mengambil alih perusahaan dari dua bersaudara ini dan menciptakan sebuah kerajaan dengan omset miliaran dollar.

Kroc terlihat sangat kaget dengan antrian panjang orang-orang di depan restoran. Di dalam McDonald, hamburger dimasak dan disajikan dengan cepat. Ia mulai membuat beberapa rencana untuk mengambil alih McDonald's dari dua bersaudara ini. Kroc juga memikirkan tentang kota-kota di mana ia dapat membangun restoran waralaba McDonald's. Itu saja sinopsis dari Movie The Founder (2016) Sub Indo.
Score:
7.2
Duration: 1h 55min
Quality:
Bluray
Years: 2016
Download The Founder (2016) Subtitle Indonesia
Jika Link Google Drive 1 dan 2 Error atau minta izin, Silakan click disini
Yang ingin Request Film atau Tv-Series bisa click disini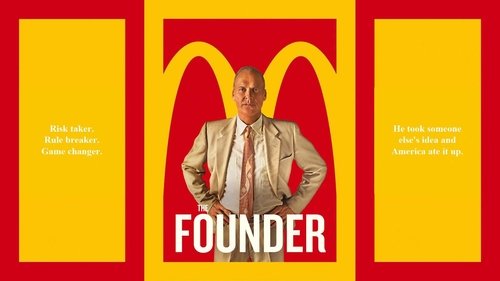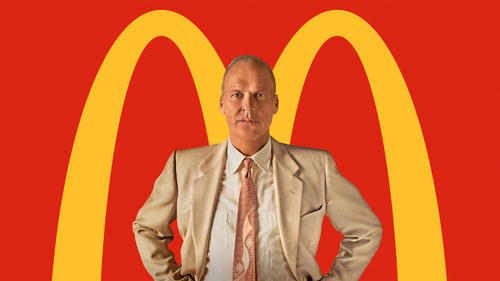 Jika terdapat link mati silakan click tulisan tulisan merah dibawah kotak download