The Chronicles of Narnia: The Voyage of the Dawn Treader (2010) Subtitle Indonesia
Film The Chronicles of Narnia: The Voyage of the Dawn Treader (2010) Subtitle Indonesia
Download Film The Chronicles of Narnia: The Voyage of the Dawn Treader (2010) Subtitle Indonesia dengan berbagai resolusi dan terupdate. Edmund Pevensie (Skandar Keynes) dan Lucy Pevensie (Georgie Henley) kembali harus berurusan dengan negeri dongeng saat secara tidak sengaja sebuah lukisan tiba-tiba saja membawa mereka kembali ke negeri Narnia. Sepertinya kedatangan dua bersaudara ini juga diharapkan oleh warga Narnia karena negeri ini sedang menghadapi masalah besar dan bantuan Pevensie bersaudara jelas akan diperlukan.

Saat sedang melihat-lihat sebuah lukisan, tiba-tiba saja lukisan ini hidup dan menelan Edmund dan Lucy. Bukan hanya mereka berdua, Eustace Scrubb (Will Poulter) pun ikut terbawa ke negeri Narnia.

Mereka masuk ke negeri dongeng ini dan kembali bertemu dengan Caspian (Ben Barnes) yang kini telah menjadi raja dan sedang dalam perjalanan mencari tujuh orang bangsawan yang hilang.

Petualangan berawal di Lone Island dan berlanjut hingga ke ujung dunia. Dalam petualangan ini, banyak yang terjadi dan salah satunya adalah saat Eustace berubah menjadi naga karena kesalahannya. Berhasilkah mereka menemukan ketujuh bangsawan yang hilang ini? Atau perjalanan kali ini tak akan membawa hasil apapun? Itu saja sinopsis dari Movie The Chronicles of Narnia: The Voyage of the Dawn Treader (2010) Sub Indo.
Score:
6.3
Duration: 1h 53min
Quality:
Bluray
Years: 2010
Download The Chronicles of Narnia: The Voyage of the Dawn Treader (2010) Subtitle Indonesia
Jika Link Google Drive 1 dan 2 Error atau minta izin, Silakan click disini
Yang ingin Request Film atau Tv-Series bisa click disini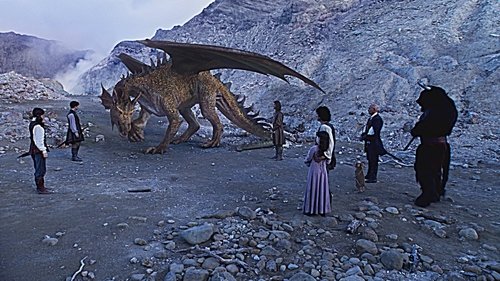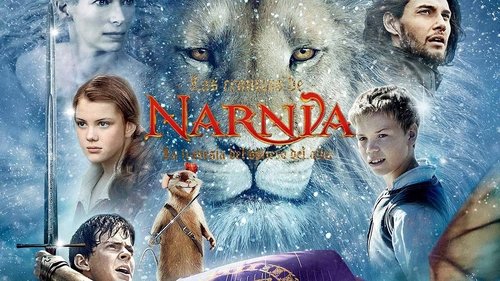 Jika terdapat link mati silakan click tulisan tulisan merah dibawah kotak download