Middle School: The Worst Years of My Life (2016) Subtitle Indonesia
Film Middle School: The Worst Years of My Life (2016) Subtitle Indonesia
Download Film Middle School: The Worst Years of My Life (2016) Subtitle Indonesia. Rafe Khatchadorian yang baru saja pindah ke sekolah baru bernama Hills Village Middle School atau disingkat HVMS. Rafe harus beradaptasi dengan HVMS yang punya peraturan seperti akademi militer, belum lagi HVMS punya seorang pembully bernama Miller The Killer. Keruyaman hidup Rafe, nggak cuma di sekolah saja, sebab situasi di rumah sama buruknya.

Mom nggak pernah ada, karena harus bekerja dua shift demi memenuhi kebutuhan hidup mereka, sementara Bear, pacar Mom kerjanya malah tidur dan nonton tv terus. Hanya ada Georgia, adik perempuan Rafe yang selalu mengadu pada Mom.

Ternyata Rafe punya seorang teman yang pendiam bernama Leo, mereka selalu bersama dan pada satu ketika Leo punya ide untuk Rafe. Yakni operation R.A.F.E sebuah operasi dimana Rafe harus melanggar semua peraturan sekolah demi mendapat poin. Itu saja sinopsis singkat dari Movie Middle School: The Worst Years of My Life (2016) Sub Indo yang baru saja ada di Movieku.org!
Score:
6.1
Duration: 1h 32min
Quality:
Bluray
Years: 2016
Download Middle School: The Worst Years of My Life (2016) Subtitle Indonesia
Jika Link Google Drive 1 dan 2 Error atau minta izin, Silakan click disini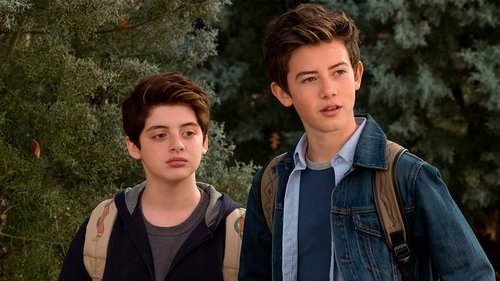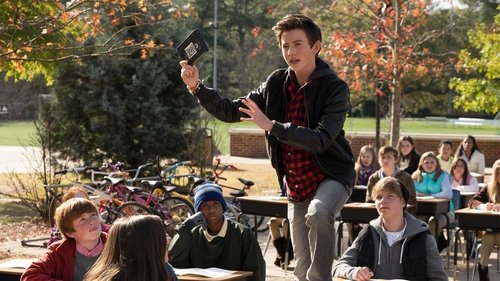 Jika terdapat link mati silakan click tulisan tulisan merah dibawah kotak download