The Amazing Spider-Man 2 (2014) Subtitle Indonesia
Film The Amazing Spider-Man 2 (2014) Subtitle Indonesia
Download Film The Amazing Spider-Man 2 (2014) Subtitle Indonesia. Melanjutkan The Amazing Spider-Man pertama. Dalam sekuel ini, Peter Parker masih akan tetap menyibukkan dirinya sebagai seorang pelajar sekaligus pembela kebenaran Spider-Man.

Ia tidak sendirian di mana Gwen masih akan hadir dan menjalin hubungan mesra di antara keduanya. Walau sudah berjanji kepada ayah Gwen untuk melindungi putrinya dengan menjauhkan diri, sepertinya Peter tak bisa menyanggupi janji tersebut sepenuhnya.

Kehidupannya akan berubah ketika musuh baru muncul, yang disebut sebagai Electro. Tak hanya musuh baru, seorang kawan lama, Harry Osborn, juga kembali. Permasalahan baru yang muncul ini akan mengungkapkan lebih jauh mengenai masa lalu Peter Parker sang Spider-Man. Itu saja sinopsis singkat dari Movie The Amazing Spider-Man 2 (2014) Sub Indo yang baru saja ada di Movieku.org!
Score:
6.6
Duration: 2h 22min
Quality:
Bluray
Years: 2014
Download The Amazing Spider-Man 2 (2014) Subtitle Indonesia
Jika Link Google Drive 1 dan 2 Error atau minta izin, Silakan click disini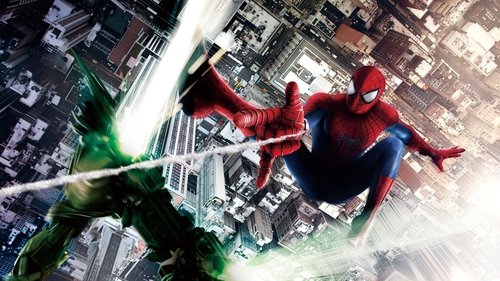 Jika terdapat link mati silakan click tulisan tulisan merah dibawah link download